Working with AWA, UK, Interface FLOR needed a complete overhaul of their website and wanted to direct the website towards a non corporate look.

We designed a website that would lean towards a more lifestyle look and feel. Bold, fashion style photography helped create an elegant and modern looking site that would showcase InterfaceFLOR products in a much better light.

TYPE:
Digital

SERVICES:
Digital Creative Direction
Digital Art Direction
UI Design
UX Design
Additional Concept Development.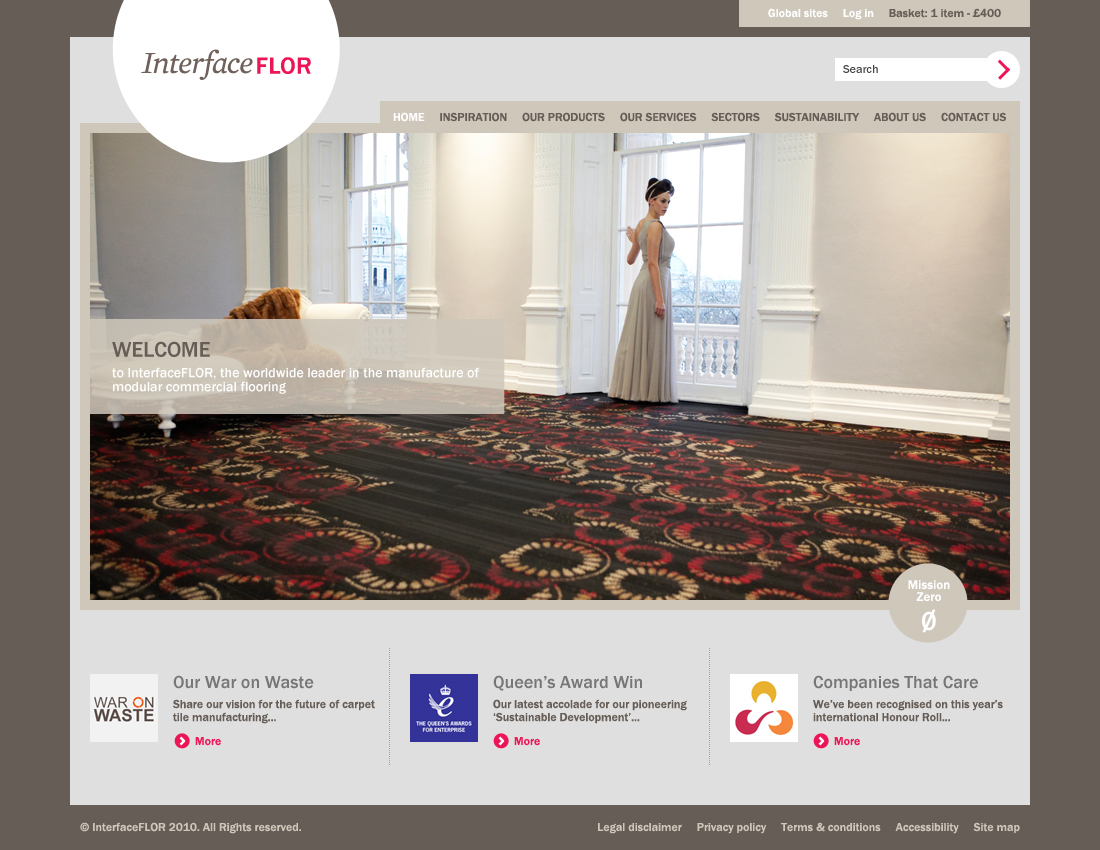 Additional Concept Development.